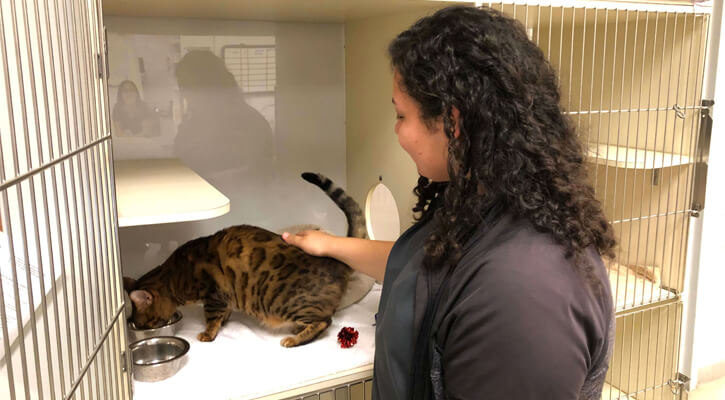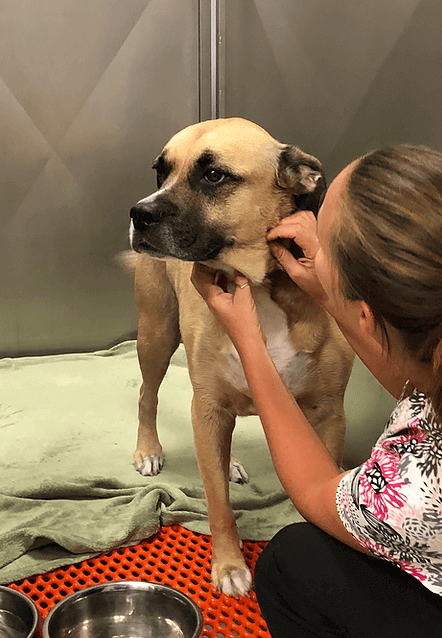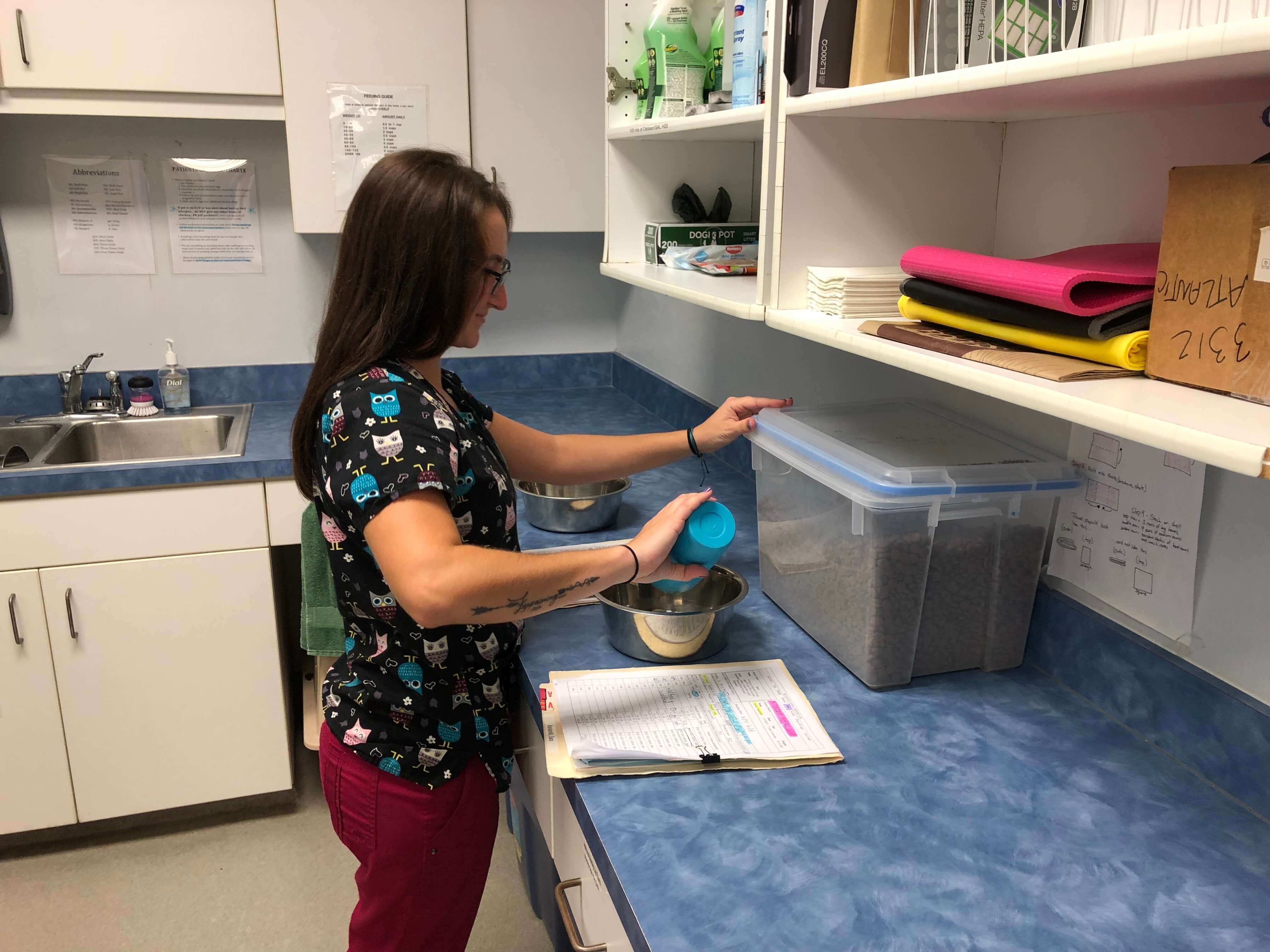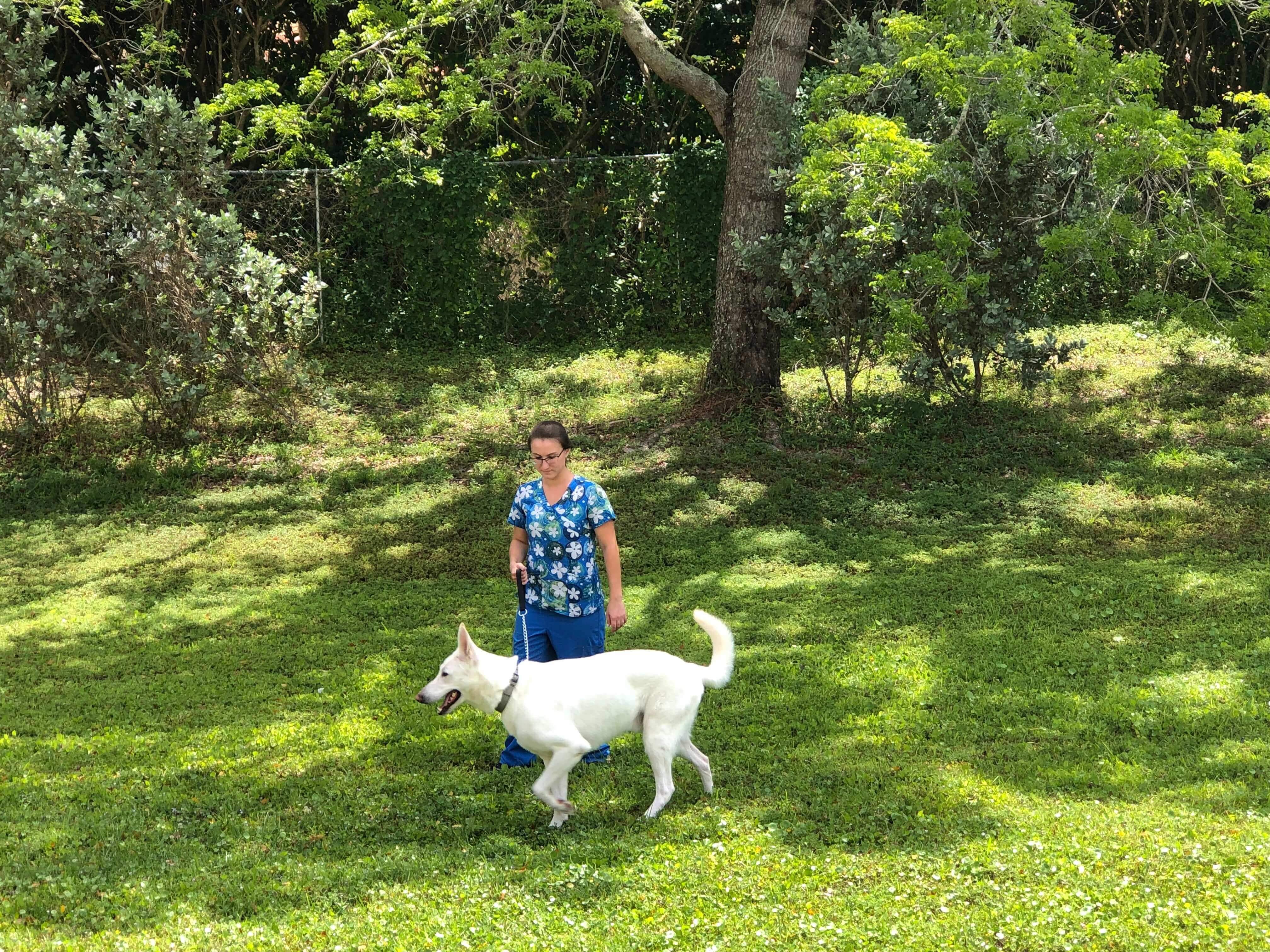 In addition to our veterinary services, we also offer boarding services for existing clients. If you're not a client but are interested in boarding your pet with us, please give us a call at (239) 596-7740 to schedule your pet's boarding exam and reserve your dates. Additional services may be requested at the time of drop off such as updating vaccinations, nail trims, ear flushes, anal gland expressions, etc.
When the hospital is closed on weekends, a doctor is still always on call for our boarding patients if a medical emergency should arise so you cna have peace of mind that comprehensive care is available to your pet during their stay.
Whether staying in a traditional kennel or a run, your dog will be receiving top-notch care while at our facility. As a canine companion perk, we provide freshly laundered bedding daily as well as fresh food and water in our own stainless steel bowls that is changed daily.
Our attentive staff provides safe boarding to canines who have medical needs by administering oral or injectable medications, which we ask that you provide at drop-off. Your pet will never feel alone with frequent visits from staff, a softly playing radio, and calming dog pheromones which are provided by our Adaptil diffuser plug-ins.
Companion kitties have special feline suites with climbing ledges and separate "bathrooms" and "bedrooms." Your kitten or cat will never feel alone as their boarding location is conveniently and socially located right next to our doctor stations. With bedding, litter box changes, and fresh food and water offered daily your feline will feel right at home. We do offer cat toys for our friskier friends to play with and each cat will be made a personal bed to curl up in for long naps.
As with our canine guests, we provide safe boarding to felines who have medical needs by administering oral or injectable medications whihc we ask that you provide at drop-off. We also use calming cat pheromones with are provided by our Feliway diffuser plug-ins. For any extra sensitive cats, we are also able to spray these pheromones on their bedding for added comfort.